2021-2022 RCSD LCAP Draft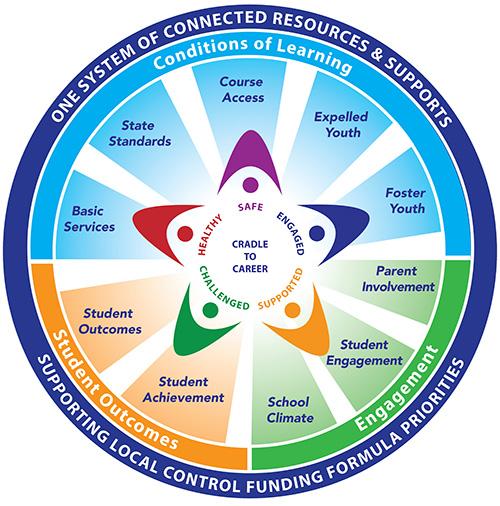 An updated draft of the Roseville City School District 2021-22 LCAP is available for comment. The links include the draft 2019-2020 LCAP annual update, the draft Budget Overview for Parents, and the draft LCAP three-year plan. There is also an online form for providing comments.
The Roseville City School District (RCSD) Local Control and Accountability Plan (LCAP) is a vital district planning document that includes the district's big goals for the next three years, the actions and services the district will implement to achieve those goals, the funding that the district will spend on the actions and services, and the measurable outcomes that will be used to evaluate success.
The LCAP is an essential part of the state of California's Local Control Funding Formula (LCFF) model that lets districts make more decisions about how they use the funding. Under LCFF, RCSD receives:
-LCFF Base Funding: Money provided for each student served and based on average daily attendance
-LCFF Supplemental Funding: Money provided based upon the number of Unduplicated Students (English Learners, Foster Youth, Homeless Youth, and Low-Income students)
-A crucial part of the LCAP describes how the district uses targeted funds (LCFF Supplemental Grant funding) to meet the needs of English Learners, Foster Youth, Homeless Youth, and Low-Income students.
Your responses will help guide the funding priorities and initiatives for the RCSD Board of Education. Thank you for your participation in this process; your time and attention to the survey are appreciated.
Links:
Draft 2019-2020 LCAP Annual Update
Draft Budget Overview for Parents
Draft LCAP Three-Year Plan
English – LCAP Comment Form
Spanish – LCAP Comment Form