Mrs. Sepulvado's Home Page
Here you will find useful information for the 4th grade. Go to the following pages to see what's available.
Homework
CHECK YOUR CHILD'S PLANNER FOR DAILY HOMEWORK ASSIGNMENTS.
All Purpose
All Purpose is a mixture of activities. You'll find some research sites on this page. Check it out!
Roseville Library Link- this will help with research- 1. Go to Online Databases&Resources 2. Kids Button 3. Kids Info. 4. Input card#
http://www.roseville.ca.us/library/
Art Zone
http://www.nga.gov/kids/zone/zone.htm
Language Arts
My Side of the Mountain
http://www.jeancraigheadgeorge.com/
Fun Brain- fun, educational games
http://www.funbrain.com/cgi-bin/getskill_s.cgi?A1=selects&A2=la&A4=0&A7=0
Tips for writing
http://www.bethanyroberts.com/writing_for_children_tips.htm

Spelling Practice
http://www.amblesideprimary.com/ambleweb/lookcover/lookcover.html
Spelling City
http://www.spellingcity.com/spelling-list-search-results.html
searchby=tname&term=patricia+Sepulvado
Free Rice- good for spelling, vocabulary, and languages

http://www.freerice.com/
Subject and Predicate Practice
http://www.thatquiz.org/tq/previewtest?MROG4881
http://www.quia.com/rr/36765.html
Practice Reading Passages
http://fcit.usf.edu/FCAT/tests/default.htm
By the Great Horn Spoon
http://www.my-ecoach.com/online/webresourcelist.php?rlid=725
My Side of the Mountain
http://www.jeancraigheadgeorge.com/
Letter Writing Activities
http://www.readwritethink.org/files/resources/interactives/letter_generator/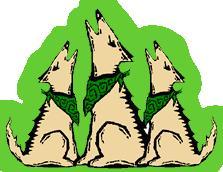 Science
National Geographic for Kids
http://www.nationalgeographic.com/kids/
Science Buddies
http://www.sciencebuddies.org/
Help making a bibliography
Power of the sun
http://www.morning-earth.org/Graphic-E/Energy-index.html
Ecosystems
http://www.geography4kids.com/files/land_ecosystem.html
Magnets
http://fen.com/studentactivities/CCCNet/sciencelab/heavy_metal/heavy_metal.html#magnetic
Exporit Museum- Davis
http://www.explorit.org/science.html
Hatching Chicks
http://www.msichicago.org/online-science/videos/video-detail/activities/the-hatchery/
http://www.ext.vt.edu/resources/4h/virtualfarm/poultry/poultry_hatching.html
Social Studies
Map Games
http://www.eduplace.com/geonet/
Help with bibliographies
California Indians
http://www.fourdir.com/tfc_toc.htm

http://www.fourdir.com/california_indians_index.htm
California Regions
http://teacherweb.com/WQ/ElementarySchool/Regions/wqr4.aspx
California Atlas
http://www.humboldt.edu/~cga/calatlas/atlas.html
States and Capitals
Continents Map
http://www.worldatlas.com/aatlas/world.htm
Geography Games
http://www.sheppardsoftware.com/web_games.htm
http://kids.nationalgeographic.com/games/quizzes/quiz-whiz-geography/
http://pbskids.org/buster/games/coasttocoast/ctcgame.html
Math
Mathplayground
http://www.mathplayground.com/

Funbrain.com
Cool Math Games
http://www.gamequarium.com/math.htm
Math Facts
http://www.playkidsgames.com/mathGames.htm
http://www.oswego.org/ocsd-web/games/mathmagician/mathsmulti.html
http://www.multiplication.com/
Global Classroom- Math Activities
http://www.globalclassroom.org/2006/math_intermediate.html
How to Play Chess
http://www.chesskids.com/kidzone/index1.shtml
Mazes
http://www.clickmazes.com/tjwrig/ixjwrig.htm

Sumdog
http://www.sumdog.com/
Places For Fun
Miniclips
http://www.miniclip.com/games/en/
Primary Games
Addicting Games
http://www.addictinggames.com/
Racing Games
Animal Games
http://www.animaljam.com/

How to play chess
http://www.animaljam.com/
Typing Practice
http://www.funtotype.com/


http://www.nitrotype.com/


http://www.bbc.co.uk/guides/z3c6tfr


http://www.typingtest.com/

http://www.arcademicskillbuilders.com/games/sky-chase/sky-chase.html
Spanish
http://www.missmaggie.org/scholastic/cyclerace_eng_launcher.html

http://teacher.scholastic.com/activities/hispanic/pinata/game.htm

http://teacher.scholastic.com/clifford1/flash/story_4_spanish.htm

http://teacher.scholastic.com/clifford1/flash/story_3_spanish.htm

http://teacher.scholastic.com/clifford1/flash/story_1_spanish

http://www.bbc.co.uk/schools/primaryspanish/

http://www.missmaggie.org/scholastic/cleanup_spa_launcher.html