Choosing Blue Oaks
Welcome to Blue Oaks Elementary School! We are very proud of the opportunities we offer our Blue Oaks Bears. Blue Oaks is a S.T.E.A.M. (Science, Technology, Engineering, Arts and Math) focused school. This focus allows Blue Oaks to further improve on the academic opportunities that are offered to our students.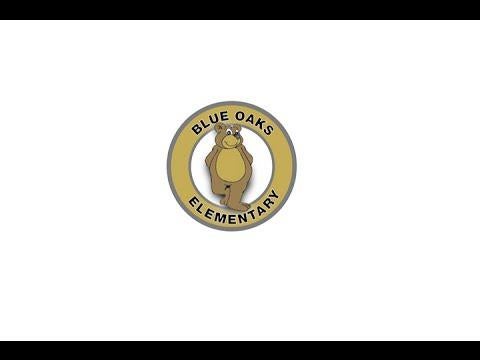 Some highlights of our STEAM based education
Science
Blue Oaks maintains a Science Lab, which allows opportunities for grades K-5 to engage in hands on science.
Fourth and fifth graders are involved in an after school club called Nature Bowl. These students learn about various aspects of Environmental Science culminating in a competition with eight other teams from Northern California organized by the California Department of Fish and Wildlife. For the past three years, the Blue Oaks Nature Bowl Fourth Grade team has the semifinals and went on to compete in the finals at Sacramento State.
Second – fifth grade students also have the opportunity to join our Blue Oaks Bird Club. Students learn how to identify birds by sight and sound throughout our school, neighborhood, and wildlife preserve.
Technology
Teachers integrate technology throughout the curriculum in order to enhance and support student learning. With the support of our PTC, Blue Oaks has iPads for each TK and kindergarten class and Chromebooks for grades 1st – 5th. In addition, each classroom is outfitted with and Apple TVs.
Engineering
Teachers engage students in Engineering Challenges throughout the year.
Students can also participate in our after school clubs: Early Engineers and Intellibricks.
Arts
Blue Oaks offers an Outstanding opportunity to our 3 – 5 graders to participate in a school musical. Students practice all year and perform in the spring for the families and community.
Blue Oaks also offers a school wide dance show with StarStruck Showcase.
This program includes all students from TK to 5th who learn a dance during their PE time over a five week period. Then, students put on a dance show during the day for the school and in the evening for the community.
All students K-5 receive 30 minutes of music education per week.
Grade levels incorporate arts into the curriculum, including performing and visual arts.
Parent volunteers provide art in each classroom through our Art Docent Program.
Students can also participate in our after school clubs: Firefly Art, Young Rembrandts Art, Chorus, and Crochet Club.
Math
Each student and their families are invited to our Family Math Night where they participate in engaging, standards based games, activities, and projects.
These are just some highlights of why we believe Blue Oaks Elementary is the best option for your child. Please look at the attachments listed on this page and the video for examples of the activities offered at Blue Oaks.