Job Opportunities
Please click the Edjoin link on the right to view current job opportunities.
RCSD substitutes should apply through Edjoin.
For more information on substituting click here for more information regarding substitutes.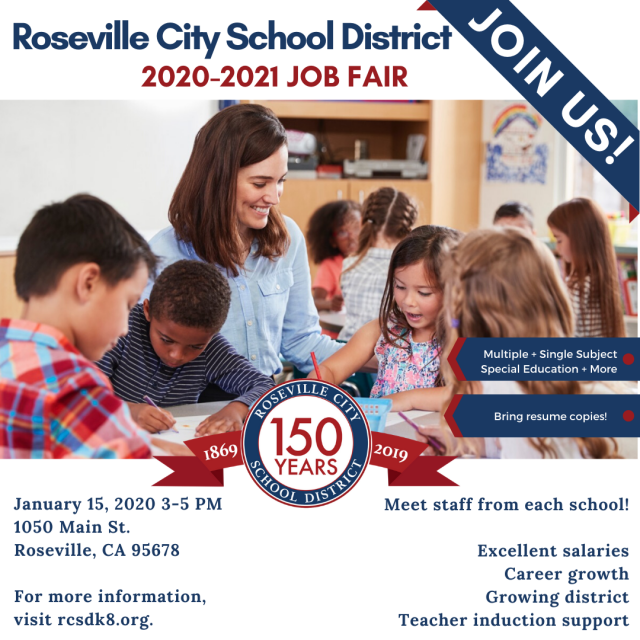 Certificated Job Fair - January 15, 2020 3pm to 5pm
For:
– Teachers
– Special Education
– Speech-Language Pathologists
– School Psychologists
– School Counselors
– School Nurses
In-House Job Opportunities
In-House Job Opportunities are posted al all school sites and departments, including the District office.
Current employees can apply for any of the positions posted on Edjoin. Probationary and permanent employees should not apply on Edjoin. Please submit a Current Employee Application directly to Personnel Services.