Our District
Who are McKinney Vento Students?
School-aged children who lack a fixed, regular, and adequate nighttime residence
An unaccompanied youth, and/or
School-aged children whose living arrangements include:

In a shelter (family, domestic violence, youth shelter, or transitional living program)
In a motel, hotel, or weekly rate housing
In a house or apartment with more than one family because of economic hardship, loss, or safety concerns
In an abandoned building, in a car, at a campground, or on the street
In substandard housing (without electricity, water, or heat)
Eligible Students have the Right to:
Immediate school enrollment, even when records are not present
Remain in the school of origin/school where they were last enrolled
Receive support with transportation at the request of the parent/guardian
Qualify automatically for child nutrition programs
Participate fully in all school-related activities and programs
Parent/Caregiver/Guardian Responsibilities:
Make sure your child gets to school on time and is ready to learn
Stay informed of school rules, regulations, and activities
Contact the District McKinney Vento Liaison for assistance in removing barriers to your child's education
Attend conferences, Back-to-School Night, and other school-related activities
If your family is experiencing uncertain or unstable housing or if you are unsure if this status applies to your child, please contact Naomi Blaine, District Licensed Clinical Social Worker/District McKinney Vento Liaison, at 916-771-1605 ext:50372 or nblaine@rcsdk8.org.
It is the desire of the Board of Education to provide the best possible educational program to meet the needs of all students attending our schools. We all have a responsibility to see that those needs are met through quality instruction for students of all abilities. The basic educational program has been, and will continue to be, stressed in the formation of the district's policies, programs, and projects. It is the responsibility of the administrators, teachers, and classified staff to make those policies a reality.
A Sprint to the Finish
As the school year nears its end, it's important to pause and reflect on where we are, where we've been, and where we're headed. We often talk about the beginning of the school year as the starting line and that's certainly true. It's when we implement our plans, strive to reach our goals, and put our best foot forward. But just as important is the halfway point, also known as winter break. This is when we take stock of our progress, adjust our plans if necessary, and recharge our batteries for the final stretch.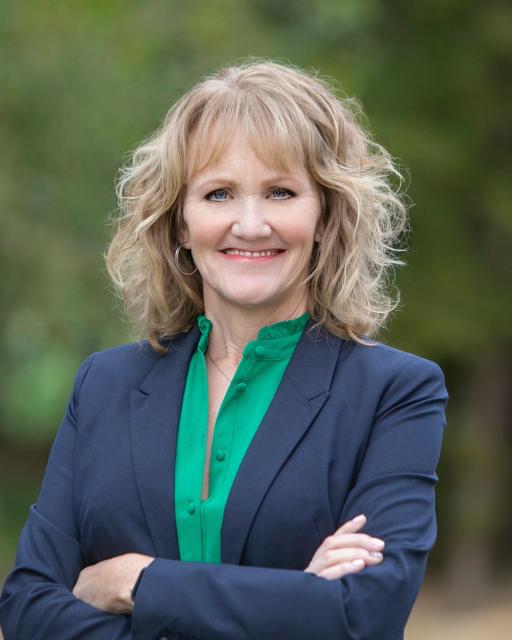 Welcome to the Roseville School District Business Services Department.
Our mission is to effectively meet the educational needs of our students and community by providing District-wide support to our schools and employees.
RCSD's Communications Department works to provide and support information to our students, staff, parents, and community. See our current Three-Year Communications plan for information and priorities that the district is undertaking, and for up-to-date information and regular communications, visit our RCSD Communications website.
Welcome to the Roseville City School District Educational Services Department. We are committed to ensuring students have access to engaging and rigorous instruction and curriculum.
Our department oversees instructional programs and support services for students. Our team is committed to providing high-level professional development for staff.
Please visit the resource links for our Roseville City School District instructional leaders and Roseville community.
If you ever have any questions please reach out.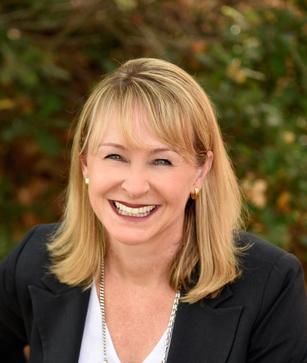 It is the intention of the Special Education Department to support the district's mission and goals for all students generally, and on behalf of those students who are individuals with exceptional needs, specifically. We believe that individuals with exceptional needs should be educated to the maximum extent possible in accordance with their individual capabilities and in a manner that enables them to strive to their fullest potential.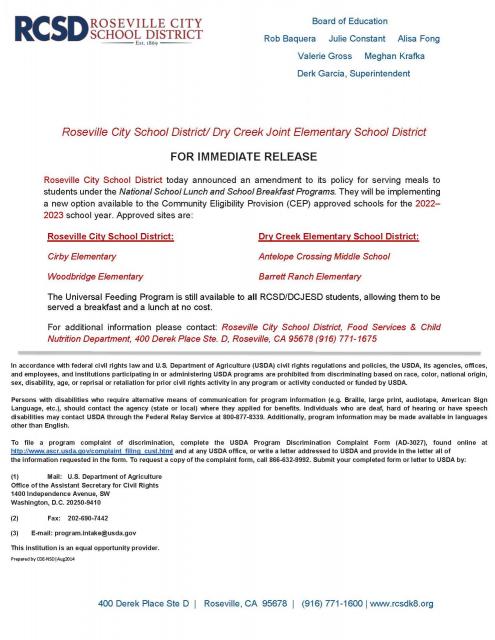 The Food Service Department of the Roseville City School District serves students in both the Roseville City and Dry Creek School Districts. The goal of the department is to offer a wide variety of tasty, nutritious meals to students at a reasonable price. This is done in a clean, safe environment by caring, well-trained staff.
We participate in the National School Lunch and School Breakfast Programs. This allows us to offer meals at no cost to students that qualify for free meals based on the need of the family. Contact us for information regarding this program.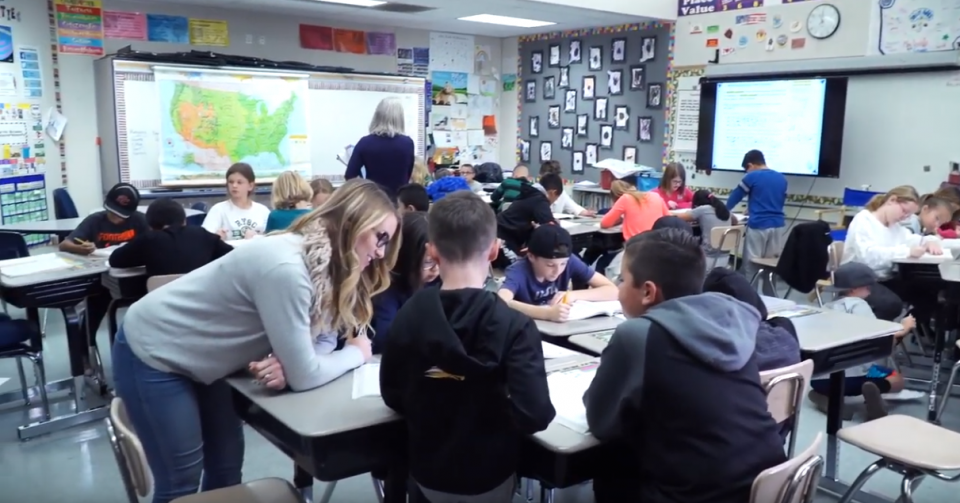 Welcome to the Roseville City School District Personnel Services Department. Our mission is to provide the best educational environment for our students by attracting the most qualified candidates for all positions in the district, making them feel welcome, and providing them with the support possible to help them succeed.
Welcome to the Roseville School District Purchasing Services Department!
Our mission is to effectively meet the educational needs of our students and community by providing District-wide support to our schools and employees. Procurement policies and procedures are established so that California law and best practices are followed in order to: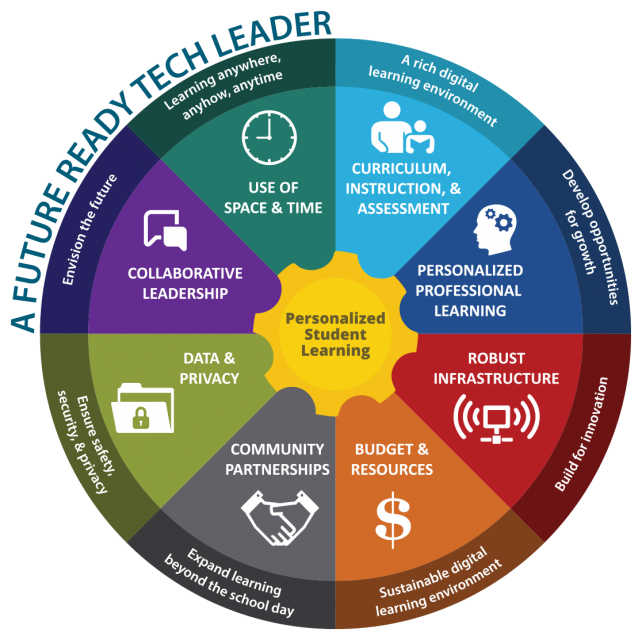 Technology Services supports the Roseville City School District in all areas of technology with the goal of enhancing the learning environment and advancing strategic initiatives throughout the District.
As a Future Ready District, we believe in: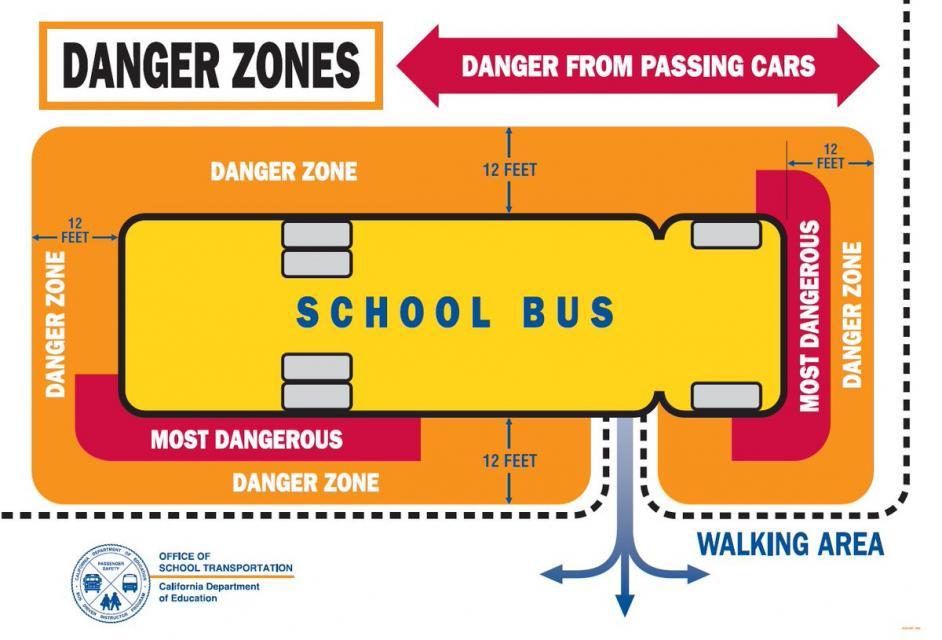 Welcome to the 2022-2023 and the upcoming 2023- 2024 school year. Applications will be found in your parent portal. http://rcsdk8.powerschool.com
Any new incoming student that needs a bus application, please contact kfelkins@rcsdk8.org
Transportation services are available to students who live in designated busing areas. *PLEASE NOTE: INTERS AND INTRAS WILL NOT BE ELIGIBLE FOR BUSING
Please see the menu to the right – What school will my child attend?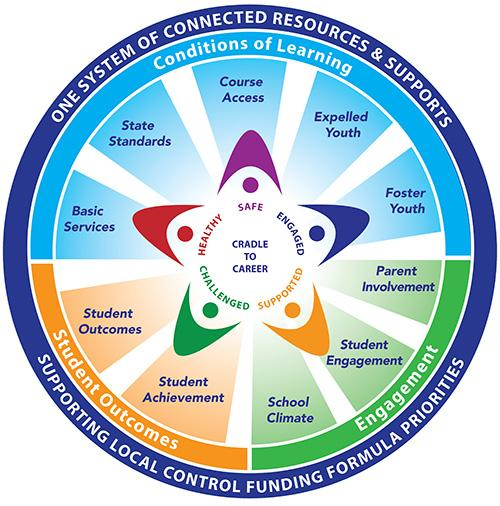 The Board adopted Roseville City School District 2022-23 LCAP is available below. The Roseville City School District (RCSD) Local Control and Accountability Plan (LCAP) is a vital district planning document that includes the district's big goals for the next three years, the actions and services the district will implement to achieve those goals, the funding that the district will spend on the actions and services, and the measurable outcomes that will be used to evaluate success.