RCSD Community Newsletter May 2017


Roseville Voted #1 City in California to Raise a Family
A SmartAsset Study has named Roseville the best place to live and raise a family, an honor bestowed upon our city based on the quality of RCSD's education!

Below are the aspects about Roseville that impressed SmartAsset enough to name us #1:

Quality Education – With highly qualified and impassioned educators, RCSD has helped create one of the most impressive education systems, encouraging a 93% high school graduation rate.

A Fit for Young Families – Roseville is ranked number 4 in the nation for millennials to purchased homes.

Strong Local Economy – Millennials' are drawn to the growing STEM (Science, Technology, Engineering and Math careers) job market in our region, bolstering our economy.
2017 Staffing Updates
This we know: change is inevitable, constant, and always reveals new opportunities. We'd like to congratulate and welcome our newest principals on their new roles in our District.
Manuel Villalpando – Principal at Spanger Elementary (L)
Mr. Villalpando (or as students call him, Mr. V) comes to the District from the Oak Grove School District where he is currently serving as Principal of Earl Frost Elementary School.

Darren Brown – Principal at Eich Middle School ®
Mr. Brown comes to the District from the Colusa Unified School District where he is currently serving as the Principal of Colusa High School.
Important Dates to Remember
May 29: No School, Memorial Day
June 9-13: Minimum Days
June 13: Last Day of School!
August 17: First Day of School

Click

here

to view the 2016/2017 Calendar
Click

here

the 2017/2018 Calendar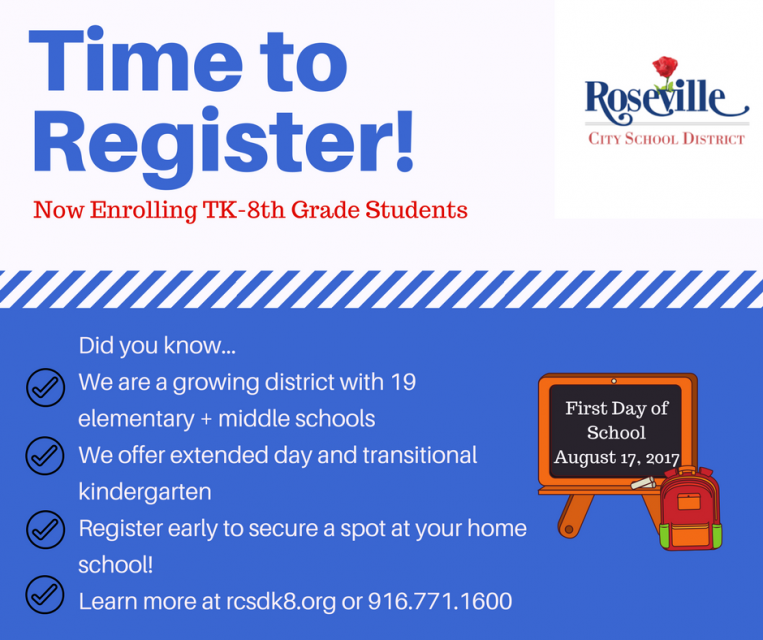 2017/18 Enrollment Reminders
The 2016-2017 school year may be wrapping up, but don't let next year sneak up on you! Hop online to complete your Returning Student Registration, brought to you by PowerSchool. Visit https://rcsdk8.powerschool.com/public to complete this process in the most painless, paperless way yet! The PowerSchool app (available for Apple and Android) will also allow you to stay connected to your students' progress.
We still have space in our TK-Kindergarten classes, and we want to see your students in our classrooms next year! Bring your backpacks, carry the crayons, snag some snacks and pick up those pencils… it's time to hop on the RCSD train to educational excellence. Register early before spaces fill up! Visit rcsdk8.org for more information.
Prepared to up your family's technology game? Bring school technology into your home with the Parent Purchasing Program! Students can use the same HP Chromebooks at home that they are using at school. Purchase these HP Chromebooks at a discounted price – the same price the District receives from our vendor! To learn more, visit https://www.cdwg.com/rcsdparentportal.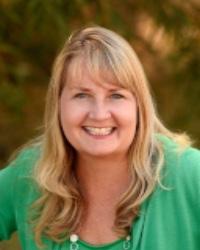 Principal Spotlight
Jeri Farmer
Crestmont Elementary School
I love Crestmont because… the teachers really care about the students. The students are excited to learn and they are engaged in their learning!
My favorite type of books to read are… about other countries and their citizens.
My favorite Crestmont tradition is… The Running Club. It has been such a positive experience for students!
My favorite part of being a principal is… that I get to make an positive impact on so many students and families.
Hobbies… I like to travel and have been to 46 states.
Family… My husband is a teacher and both of my children are graduating from CSUS soon. We are all CSUS Hornets. I am an avid reader, and I want to learn Spanish.

Keep up with Mrs. Farmer and the Crestmont Coyote Crew on Facebook!

Congratulations to our District's Teachers of the Year and Classified Employees of the Year. Here they are photographed at the Placer County Office of Education awards ceremony with Placer County Superintendent Gayle Garbolino-Mojica.
Debbie Mitchell (L photo), Classified Employee of the Year, Instructional Assistant at Crestmont Elementary, and Ruby Wooten (R photo), Classified Employee of the Year, Lead Custodian at Cooley Middle School.
Christi Robertson (L photo) Teacher of the Year, Stoneridge Elementary, and Lisa Moen (R photo), Classified Employee of the Year, Administrative Secretary at Gates Elementary.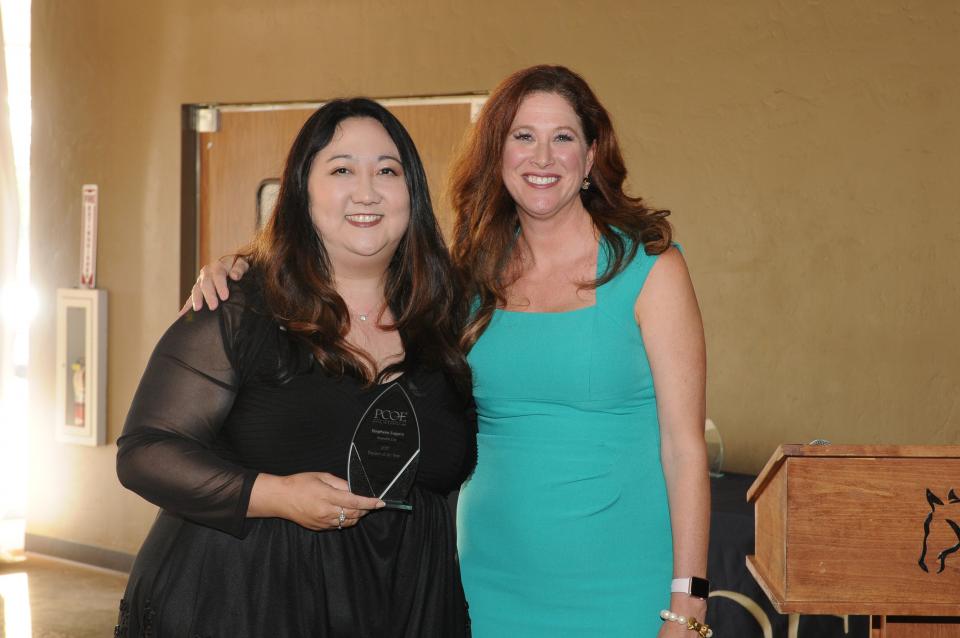 Stephanie Sugano, music teacher at Cooley Middle School and Chilton Elementary,
Teacher of the Year.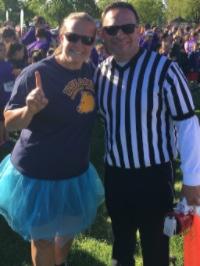 RCSD Annual Fun Run
On Sunday, April 23, 2017, the annual Run4Roseville event gathered a thousand-person crowd of teachers, principals, students, and parents to run the 5K, 1 mile or Lil' Ones 100 meter dash.

RCSD principals jockeyed up to the starting line for the Principal's Dash amid cheers from their students. Each principal displayed good sportsmanship and athletic prowess, but only one principal finished first. Congratulations to Blue Oaks Elementary Principal Erin Peterson!
The Roseville City School District would like to thank all of the students, teachers, families and principals who supported the annual Run4Roseville on Sunday, April 23. Nearly $25,000 was raised to support our schools and students! Funds will be used to help expand the district-wide music education program as well as our Partners in Education (PIE) grant program.
Recently, the Foundation awarded teachers a total of $10,000 in PIE grants for science, technology, engineering, arts, and math programs in our schools. PIE grant programs included robotics, coding, field trips and other programs offered in our district classrooms. It certainly takes a village, and we are thankful for ours!
Follow the RCSDF Facebook page here and read the Press Tribune's article about the run here.
RCSD Campus Construction and Landscaping Projects
The Maintenance & Facilities Department has been working hard for our students, undertaking a number of projects, including designing and building an outdoor stage for graduation at Eich Middle School.

Eich also has a brand new student ballroom, including wall-to-wall mirrors, fresh paint, new acoustics, and fresh hardwood flooring. Eich is the only stand-alone public middle school campus with an IB program in the county, and now the school has the distinction of having the only student ballroom in the region.
In addition, many of our campuses also received upgraded, water conserving landscaping and design, such as this one at Sargeant Elementary.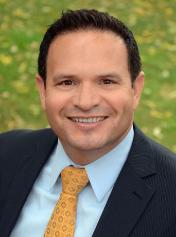 Superintendent's Corner
I can feel it in the air – summer is right around the corner! My two boys have already started their summer countdown. As parents, Jen and I remind them to stay focused and work just as hard in the last month as they did in their first month of school. Getting to the finish line is just as important as the starting line!
Over the last few weeks, our students have been hard at work with standardized testing, which concludes May 26. Parents can expect to receive test results by mail over the summer. Teachers will use this information to better understand individual student's strengths and opportunities for growth.
PowerSchool provides a smooth transition from a paper process to an online portal that makes it easier for parents to stay up-to-date on student progress and simplify the registration process. Please click here to log into the Parent Portal and take a few minutes to verify your student's information using the Student Registration link. You will be prompted to input your student's date of birth for verification. This process will ensure your student, parent, and emergency contact information is current in our Student Management System.
I hope you enjoy the last few weeks of school before summer starts. Stay tuned as we will be providing tips and ideas to keep your students engaged, reading, learning, and growing over the summer.
As always, I welcome parents, families, and staff to contact me with any questions, or concerns. You can always reach me at dgarcia@rcsdk8.org or follow my updates via Twitter @derk_garcia.

Sincerely,
Derk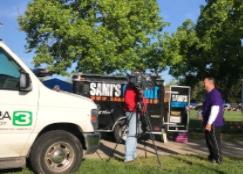 RCSD in the News!
Eich's New Ballroom on Good Day Sacramento here and here.
2017 Run4Roseville recap on KCRA3 here.

Eich's Ballroom featured in Rocklin Roseville Today here.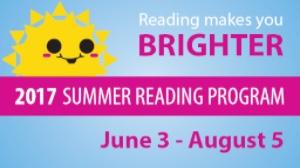 Reading Makes You Brighter!
Roseville Public Library Summer Reading Program at Roseville Public Library begins Saturday, June 3. Pick up your reading log at any library location. Read all summer and participate in activities! Our goal is to read 100,000 books as a community! Program ends on Saturday, August 5. The Summer Reading Program is sponsored by the Friends of the Roseville Public Library.
RCSD Enrollment Video
We are frequently asked what makes the District unique, so we decided to make it easy to get to know us better! We created a new video, so anyone can learn more about the District.

Sit back, relax and watch this 30-second video about the remarkable people, students and programs that make up Roseville City School District.
Roseville City Movie Theatre 30 sec from B43Productions on Vimeo.
Find & Follow!